New Tools Promise the Next Big Thing for Quantum Sensing
Fast low-noise electronics and lasers have enabled recent advancements in quantum sensing technologies
The demonstration of new quantum sensing techniques and subsequent development of quantum sensing products both rely on the availability of state-of-the art components such as specialized diamond tips, suitable microscopy hardware, fast low-noise electronics, and high-performance lasers.
READ the full editorial from the October 2020 edition HERE
Authors: NIKLAS WAASEM, HÜBNER PHOTONICS; HELMUT FEDDER, SWABIAN INSTRUMENTS; AND PATRICK MALETINSKY, UNIVERSITY OF BASEL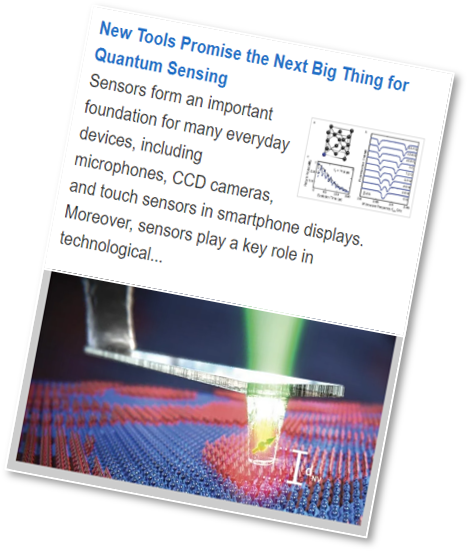 Figure: An artist's rendering of an all-diamond tip containing a single-electron spin quantum sensor at its apex. The spin scans at a distance of dNV ~20 nm over a sample surface, where dNV defines the ultimate imaging resolution of the approach. Courtesy of University of Basel.
Would you like to be a part of our laser world? And have more information like this?