Did you miss the conference for laser science for photonic applications?
Conference: 09 – 14 May 2021
This year we are proud to present a poster:
JTh3A.37 High-Power CW Optical Parametric Oscillator Design for gap-free Wavelength Tuning across the Visible. Korbinian Hens et. al.
From May 13, 2021 from 10:00 AM to 12:00 PM, Joint Poster Session III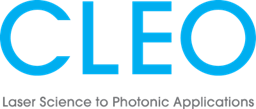 Take our virtual booth tour in the meantime to see all our new lasers for 2021!