We are happy to present a poster at this years 27th International Conference on Raman Spectroscopy (XXVII ICORS). In our poster we will present the advantage of our 08-NLDM 785 nm narrow linewidth laser and how it can be applied to low frequency Raman Spectroscopy.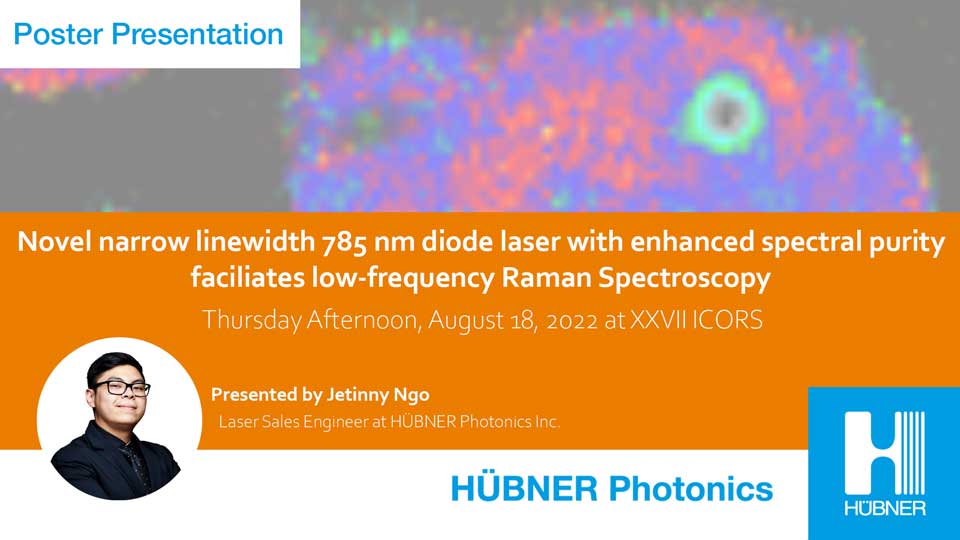 Title: Novel narrow linewidth 785 nm diode laser with enhanced spectral purity faciliates low-frequency Raman Spectroscopy
Authors: Magnus Rådmark, Gunnar Elgcrona, Håkan Karlsson, Peter Jänes and presented by Jetinny Ngo.
You will be able to watch the poster-presentation and meet our Laser Sales Engineer on:
Date – Thursday PM, Aug 18th, 2022
Place – ICORS, Long Beach Convention Center, Long Beach, California.
If you are interested in reading more about our 08-NLDM 785 nm narrow linewidth laser, about its design and application especially in low frequency Raman spectroscopy, then you will enjoy our white paper below on how low frequency Raman spectroscopy can be used in pharmaceutical inspection: