Event: Photon 2022
When: August 30th – September 2nd, 2022
Where: East Midlands Conference Centre, Nottingham, United Kingdom
We are very happy to welcome one of our newest colleagues to the HÜBNER Photonics sales team.
Kirn Akram, UK Sales Manager for HÜBNER Photonics, is based in London, and joins us as we continue to develop and expand our sales departments across the world. During the event August 30th to September 1st, she will be present at the Photon 2022 conference in Nottingham, UK. This will be a great moment to connect with our UK sales manager for a personal meeting and see what our lasers can do for your projects.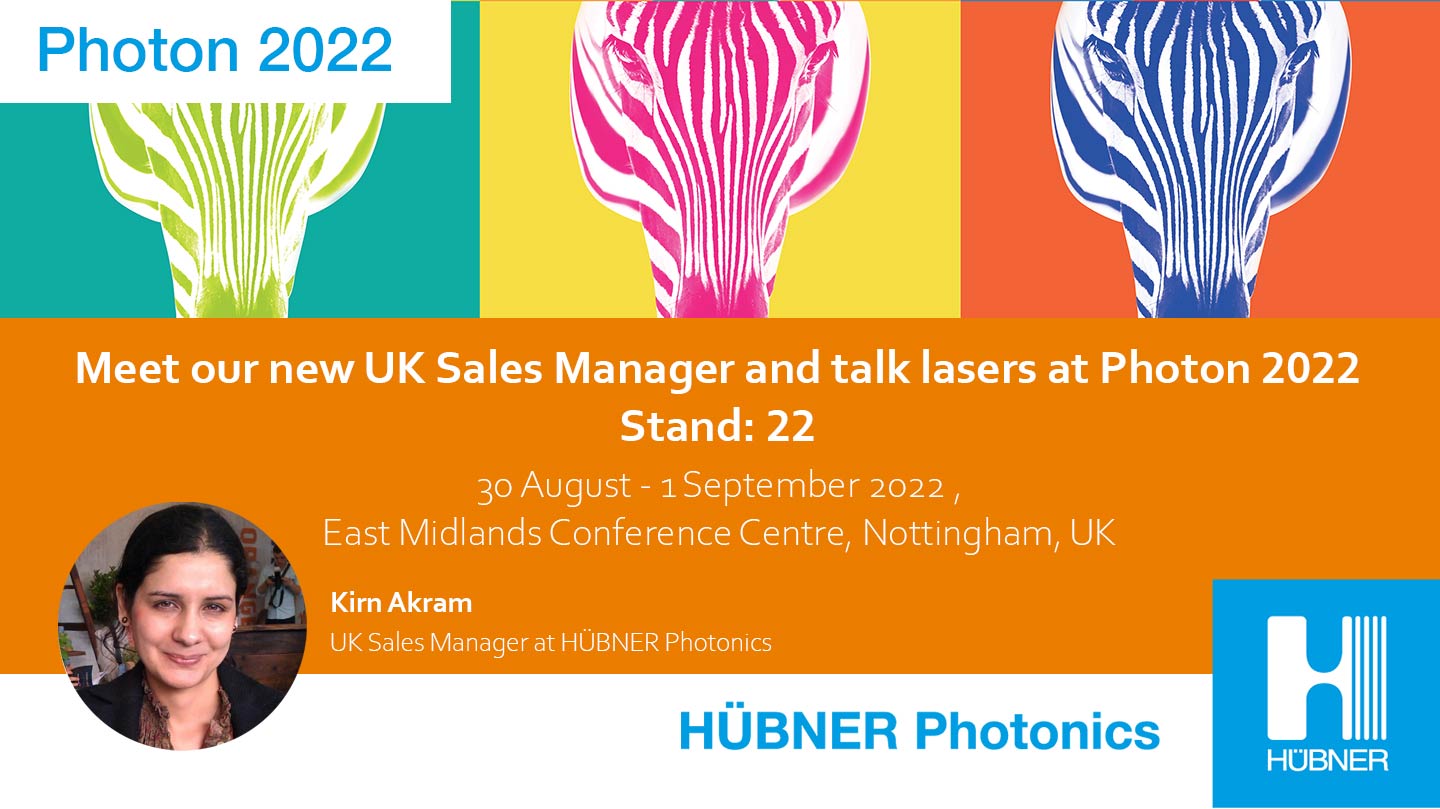 Not visiting Photon 2022?
We are always available for questions and inquiries, and will do our best to help you find the perfect laser for your needs.
Find out more by contacting our sales agents or sending us an interest form.