We are proud to celebrate the 5th anniversary of the Cobolt Skyra; the world's first ultra-compact and permanently aligned laser engine! Since its market launch in 2017 the Cobolt Skyra has enabled development of smaller, more robust and easier-to-use bioinstrumentation for research and clinical diagnosis.
The laser is built using Cobolt's proprietary HTCure™ manufacturing technology for ultimate robustness in a compact, hermetically sealed package. HTCure™ results in an ultra-stable, permanent alignment of optical elements, with very precise and stable overlap of the combined output beams. As a result, Cobolt lasers have proven to deliver unmatched reliability and performance both in the lab and industrial environments with demonstrated lifetime capability of >60 000 hours and several thousand units installed in the field.
We are very flattered by competitors who seem to be taking inspiration not only from our product development but also from our 2017 marketing campaign: Cobolt Skyra – A sky of colours #inthepalmofyourhand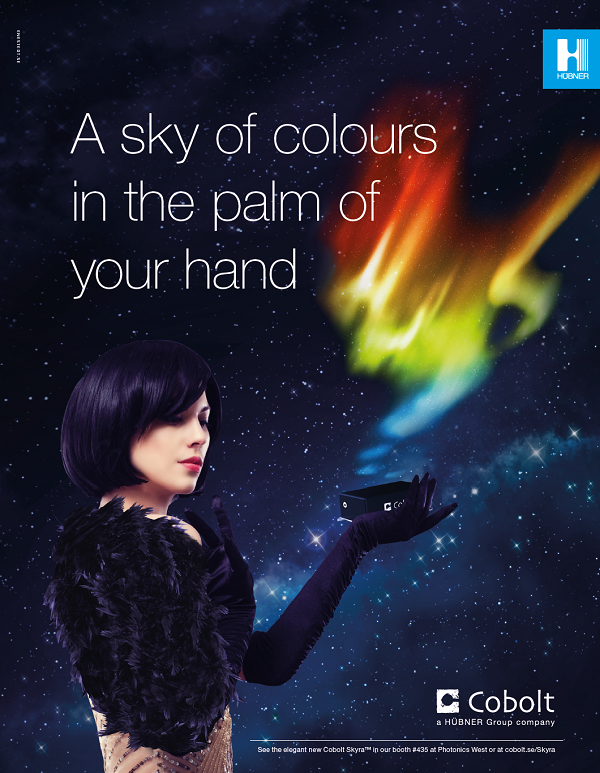 Watch our product video to really see how compact the Cobolt Skyra actually is!
Learn more about how the Cobolt Skyra is enabling bioinstrumentation in our Flash talk from Focus on Microscopy 2021.
Visit the product page for more information, to read the data sheet and request a quote: