Thanks for the visit
Unfortunate their portal had huge problems of the amount of visitors,
but we are happy to have got so many visitors and networking in our "booth" while it was working
Thank you!
———————————————————————
Welcome to PHOTONICS+ Virtual Exhibition and Conference, in partnership with EPIC, is a new, efficient networking event for the photonics industry due to take place on
February 17th + 18th, 2021
Time 13.00 – 18.00 CET
A fantastic list of speakers, meet-ups and networking.
Don't miss our CEO Håkan Karlsson, who will hold a live presentation: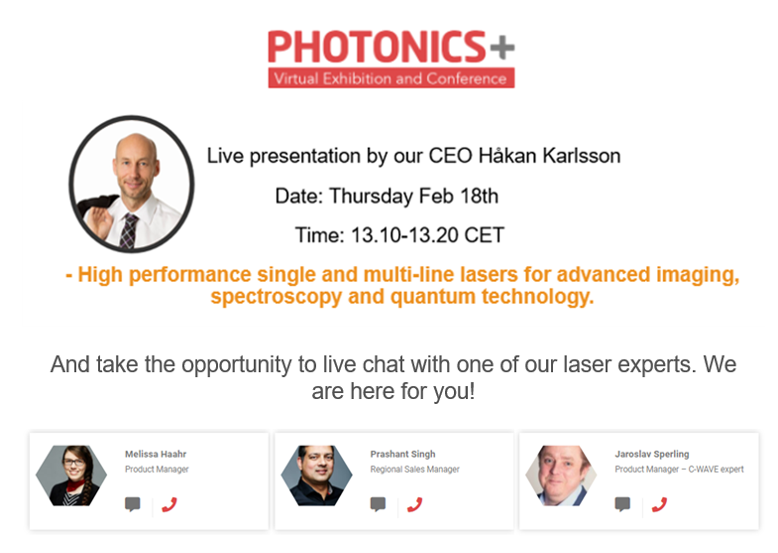 FREE TICKETS
Please email us for free ticket codes at marketing@hubner-photonics.com
(Original price to attend is € 49,00)
Read more here and sign up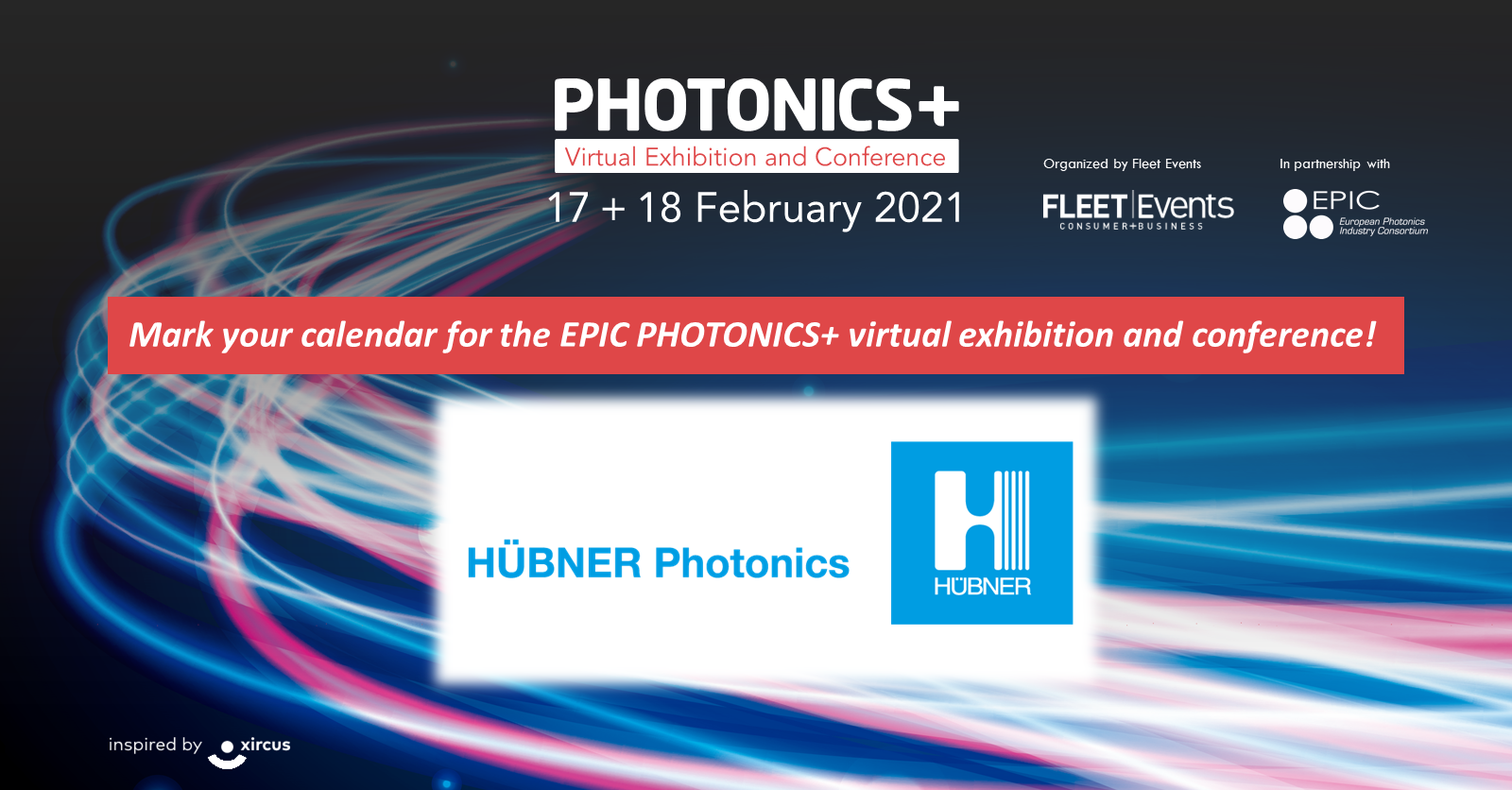 We look forward to seeing you there!