Stockholm, Sweden 2021 October 31st: HÜBNER Photonics, manufacturer of high performance lasers for advanced imaging, detection and analysis, proudly announces the expansion of its technology portfolio to include short pulse femtosecond fiber lasers, with the recent acquisition of VALO Innovations GmbH, Hannover, Germany.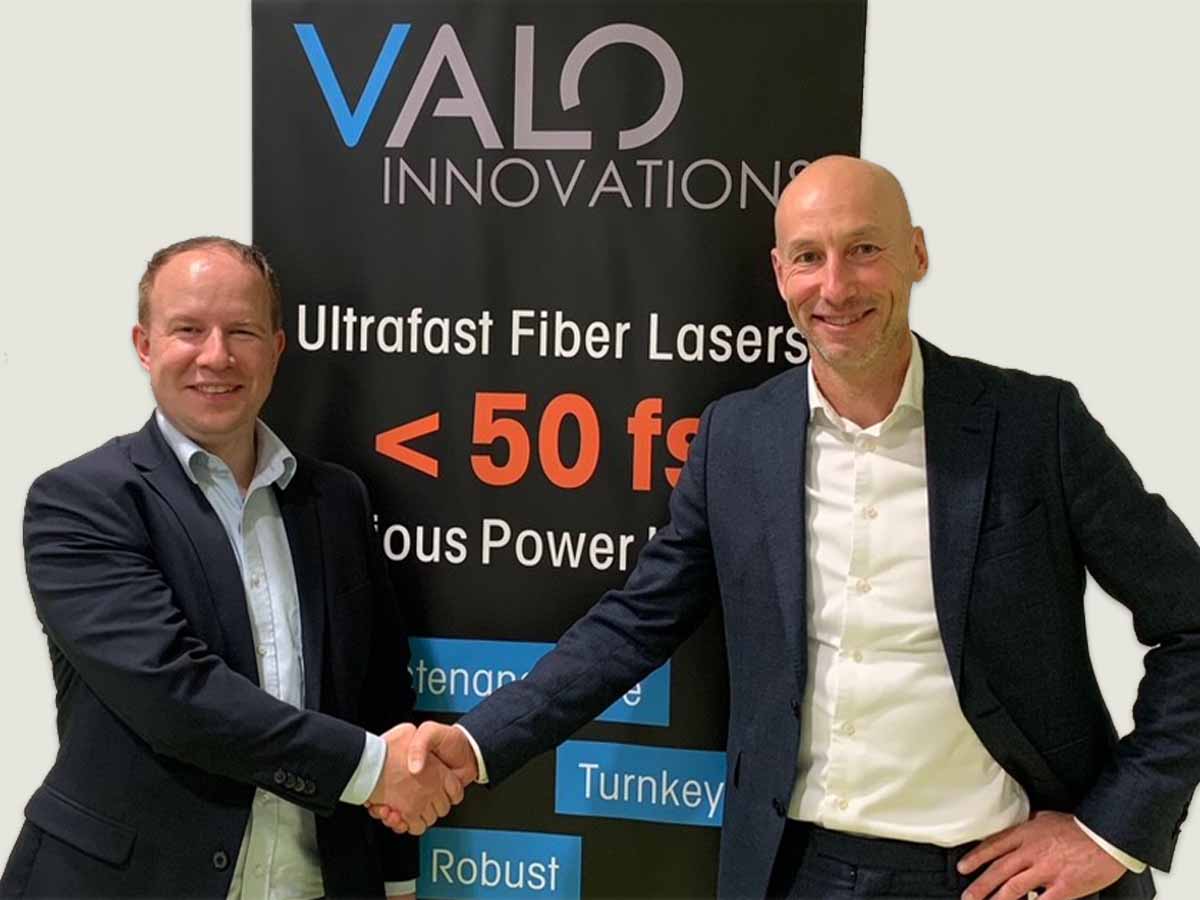 The proprietary fiber laser technology of VALO Innovations delivers market-unique short pulse performance. With pulse lengths of <50 fs and peak powers of >2 MW from compact and stable turn-key systems, and with fully integrated group-velocity dispersion pre-compensation control, the VALO Innovations fs fiber lasers bring very attractive features for applications in bioimaging, spectroscopy and micro-machining.
VALO Innovations GmbH will remain in Hannover and the VALO fs lasers will become a new product-line  adding to HÜBNER Photonics' broad portfolio of high performance laser products including the Cobolt product-line of single-frequency CW and Q-switched ns lasers, the C-FLEX laser combiners and the award-winning widely tunable single-frequency CW laser; C-WAVE.
"We are extremely excited to add the unique fs laser technology of VALO Innovations to our group. Their innovative mind-set, engineering capabilities and customer orientation make a perfect fit with us and we are very much looking forward to being able to offer our customers these highly complementary products in the short pulse regimes, with the performance, quality and support they have become accustom to receiving from us" says Head of HÜBNER Photonics, Dr. Håkan Karlsson.
Dr. Oliver Prochnow, co-founder and CEO of VALO Innovations is equally excited stating "It's an amazing step and a great pleasure to be a part of such a strong reputable group such as HÜBNER Photonics. We both share the same views and we are looking forward to the opportunity of growing the VALO laser product portfolio and accelerating our market access with the support of existing technical and sales competences of HÜBNER Photonics and its partners".