Pulsed lasers for laser marking, LIBS and photoacoustics
HÜBNER Photonics is proud to introduce the Cobolt Tor™ XE, a high performance compact Q-switched laser at 1064 nm and with 0.5 mJ/pulse. The Cobolt Tor™ XE is intended for integration into instruments for laser marking, laser induced breakdown spectroscopy (LIBS) and micro-machining as well as photoacoustic microscopy applications.
Using the same sophisticated laser cavity design as the other lasers in the Cobolt Tor™ Series, the Cobolt Tor™ XE delivers a unique combination of kHz repetition rates, short pulse lengths (<3.5 ns) and exceptional pulse-to-pulse stability (jitter < 2 us) in a TEM00 beam. In addition, through advanced and fully integrated control electronics the emission can be triggered from single pulses up to 1 kHz pulse trains or bursts of pulses using external or internal trigger signals.
The lasers are manufactured using Cobolt's proprietary HTCureTM Technology in a compact and hermetically sealed package, which provides a very high level of immunity to varying environmental conditions and exceptional reliability. Lasers built using the HTCureTM Technology have shown to withstand multiple 60G mechanical shocks in operation without any sign of degraded performance. They can be exposed to extreme temperatures (>100°C) and are insensitive to pressure and humidity.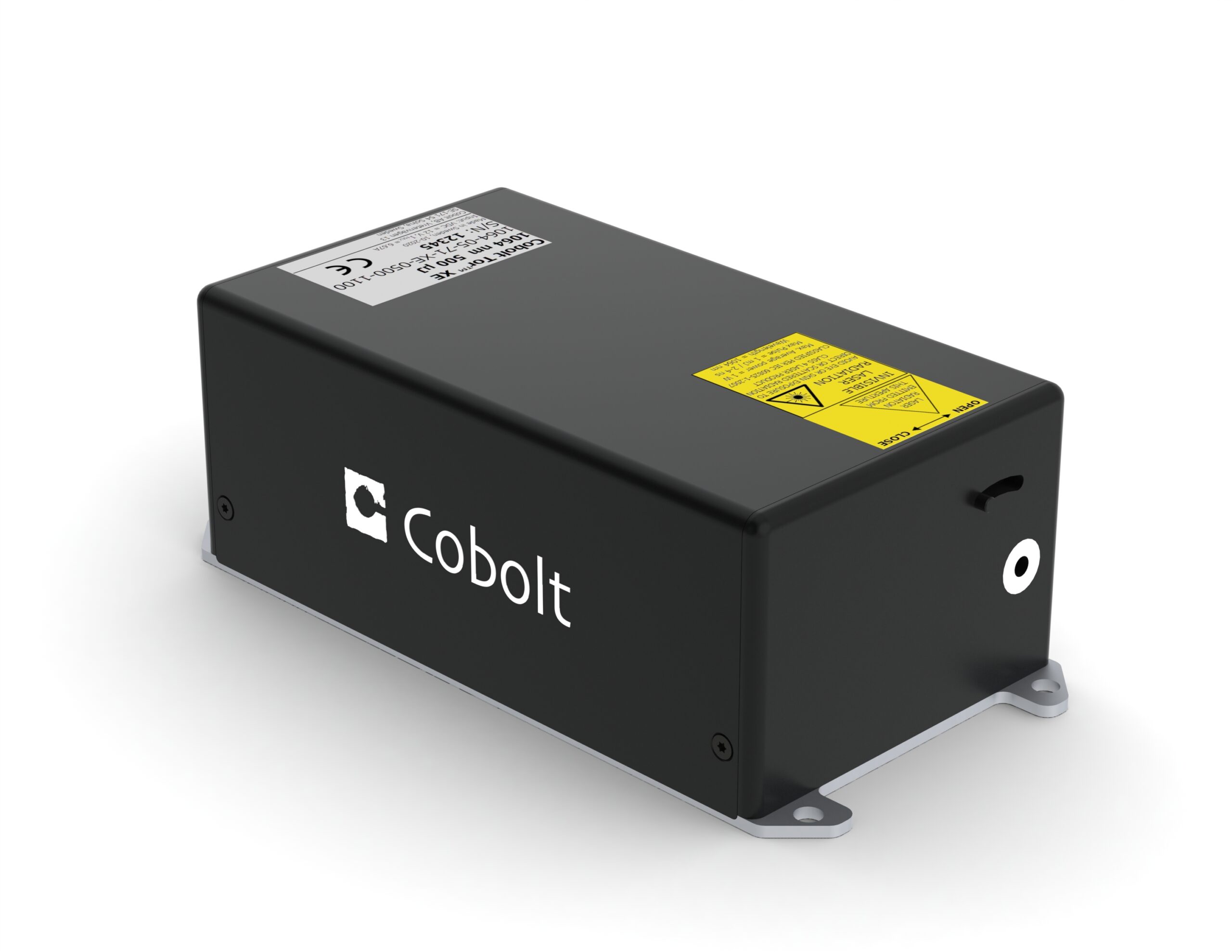 Compact Q-switched laser at 1064 nm
0.5 mJ/pulse
Applications: Marking, LIBS and photoacoustics
Integrated electronics

Read more about Cobolt Tor XETM and download data sheet etc HERE
————————————————————–
Interested in a product presentation and live demo?
Watch our Laser Lounge webinar – Cobolt Tor XE pulsed laser
Contact: Dr Elizabeth Illy
Dir. of Marketing
Phone: +46 8 545 912 30
Fax: +46 8 545 912 31
E-mail: sales@hubner-photonics.com
Website: www.hubner-photonics.com