Together with one of the most reputable Optogenetics research groups in the world, Karolinska Institutet in Stockholm, Cobolt have published a new whitepaper in the January issue of Biophotonics "A guide to suitable light sources and fiber optic components for optogenetics research, with a specific emphasis on rodent behavior". The article is addressing many known and unknown issues optogenetics researchers are dealing with and will serve as a guideline for about everyone entering this field.
Lasers, Optics Enhance Optogenetics Studies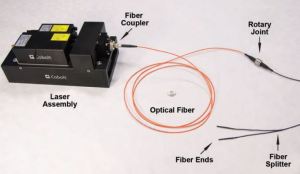 Learn more about our Optogenetics solutions or send us a sales request.