As seen in BioOptics magazine August 2021 edition
Read about how our Cobolt Rogue laser is being used for single-molecule localization microscopy (SMLM). A novel system solution which involves just a single laser is enabling SMLM with multicolor imaging.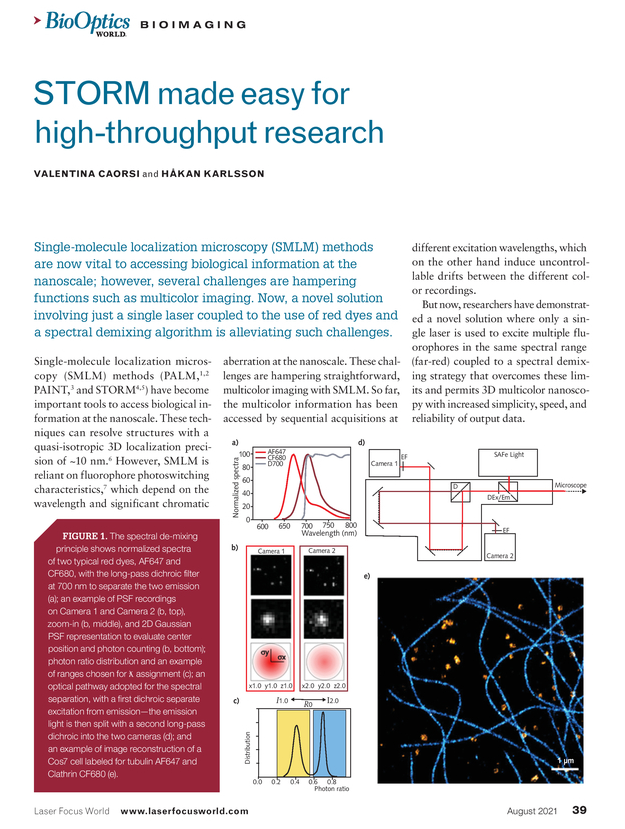 A special thanks to our collaborating author Dr Valentina Caorsi, Product Manager of the Instrument Section at Abbelight SAS and our own Dr Håkan karlsson CEO at Cobolt AB, a part of HÜBNER Photonics.